The historic hamlet of Stone Ridge, where our office is located, has a population of about 2,000 people. Stone Ridge's Main Street is Route 209, and you'll find stone structures and gorgeous farmhouses, many built in the 18th and 19th centuries, along your drive through town.

Route 209 runs north to Kingston (about a 20 minute drive) and South to Ellenville (about 25 minutes), and it also intersects with Route 213 right in the center of town. Stone Ridge is just 20 minutes to exit 18 on the Route 87 thruway. The hamlet, which is part of the larger town of Marbletown, is in the Hudson Valley, with lots of farmland and orchards nearby (check out Stone Ridge Orchard in the fall for pick your own apples), but the Catskills, the Ashokan Reservoir, and the Shawangunks are just a few minutes away.
Locals shop on route 209 at Emmanuel's Market for groceries and household basics, and the local farmstand Davenport Farms offers the best local produce, meats, baked goods. There's also the locally owned Marbletown Hardware (the World's Only Rock and Roll Hardware Store, complete with mini museum) right in town. MAMA is located in Stone Ridge and offers adult exercise classes, camps and activities for kids, and hosts many community meetings.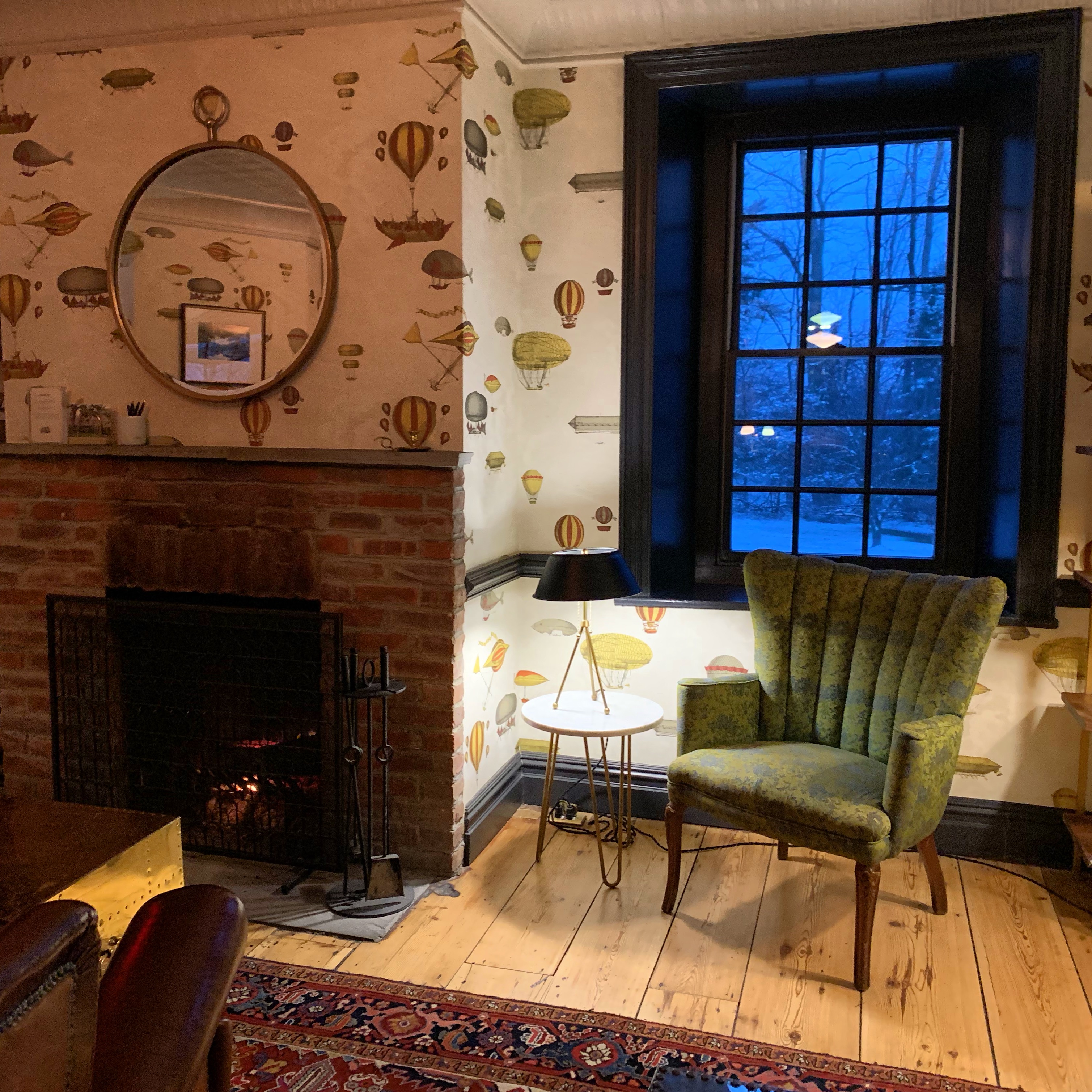 The last few years have seen the introduction of several new restaurants to Stone Ridge as well as the continued flourishing of old favorites. The Hasbrouck House, built in 1757, was recently reopened as a luxury inn and dining destination with its restaurant Butterfield. Asia serves contemporary pan-Asian food while Momiji offers sushi and a Japanese grill. HASH serves breakfast, brunch, and lunch all day, and The Roost is a consistent favorite that does lunch and dinner.