Farmhouse – Farmhouses are a staple of the Hudson Valley landscape, and some come with plenty of acreage. In addition to farmhouses built in the 18th and 19th centuries with wide plank hardwood floors, there are older houses that have been updated with sleek modern kitchens, and newer houses built in the farmhouse style but with all of today's conveniences (like the contemporary Accord house pictured above).
Colonial – Yes, "colonial" is a style of architecture that features a steep roof, centered front door, and small windows, but it is also a time period. In the Hudson Valley there are a number of houses actually built during the colonial time period, so you can live in a piece of history. Particularly in Stone Ridge, High Falls, and Kingston there are some gorgeous stone colonials, some dating back to the 1700s.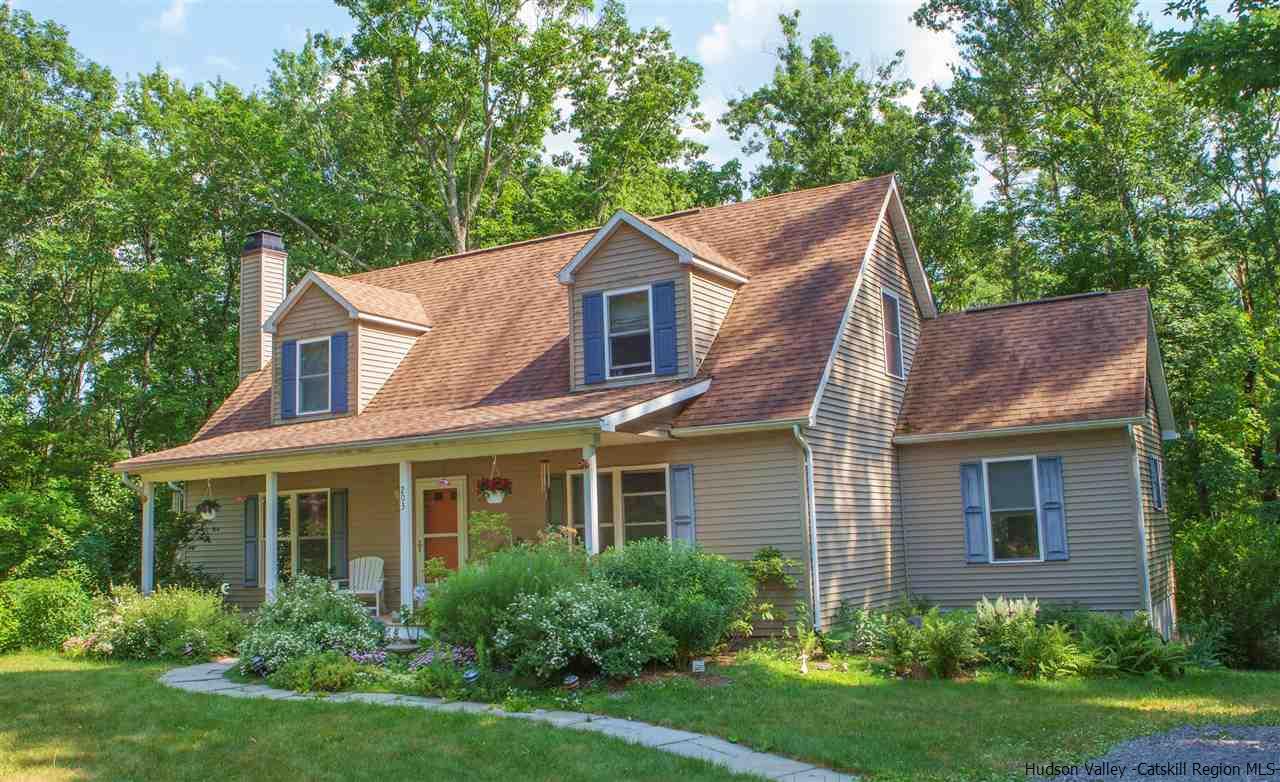 Cape Cod – Capes are actually a style of colonial architecture. They are essentially large cottages, and most are technically one and a half stories – the second story isn't an exact mirror of the square footage below. They have a symmetrical and friendly look to them – check out the above Kerhonkson Cape here.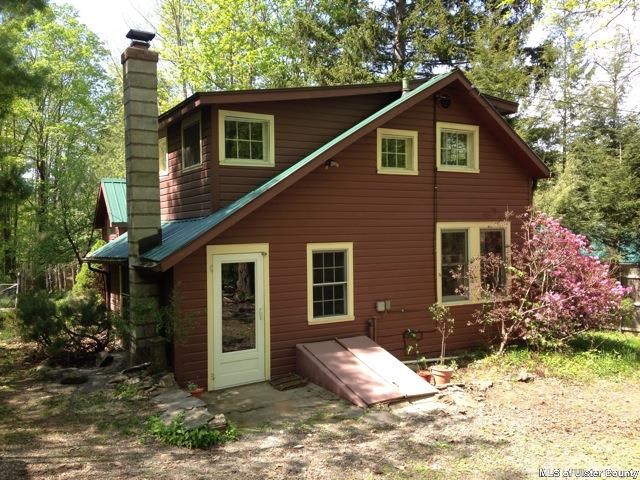 Cottages and Cabins – Because the area has long been a weekend getaway spot for city folks, there are lots of great examples of cabins and cottages, sometimes sited remotely but often in small clusters of bungalow communities. The interiors often have wood stoves and knotty pine walls or wood wainscoting – not fake wood paneling, the real deal.
Tiny Houses – Over the last few years there has been a burst of folks simplifying their lives and moving into tiny houses, and there are a fair share of them throughout the Hudson Valley. Most don't stand alone on a piece of land – many provide a solid AirBnB income to visitors curious about the tiny home life.